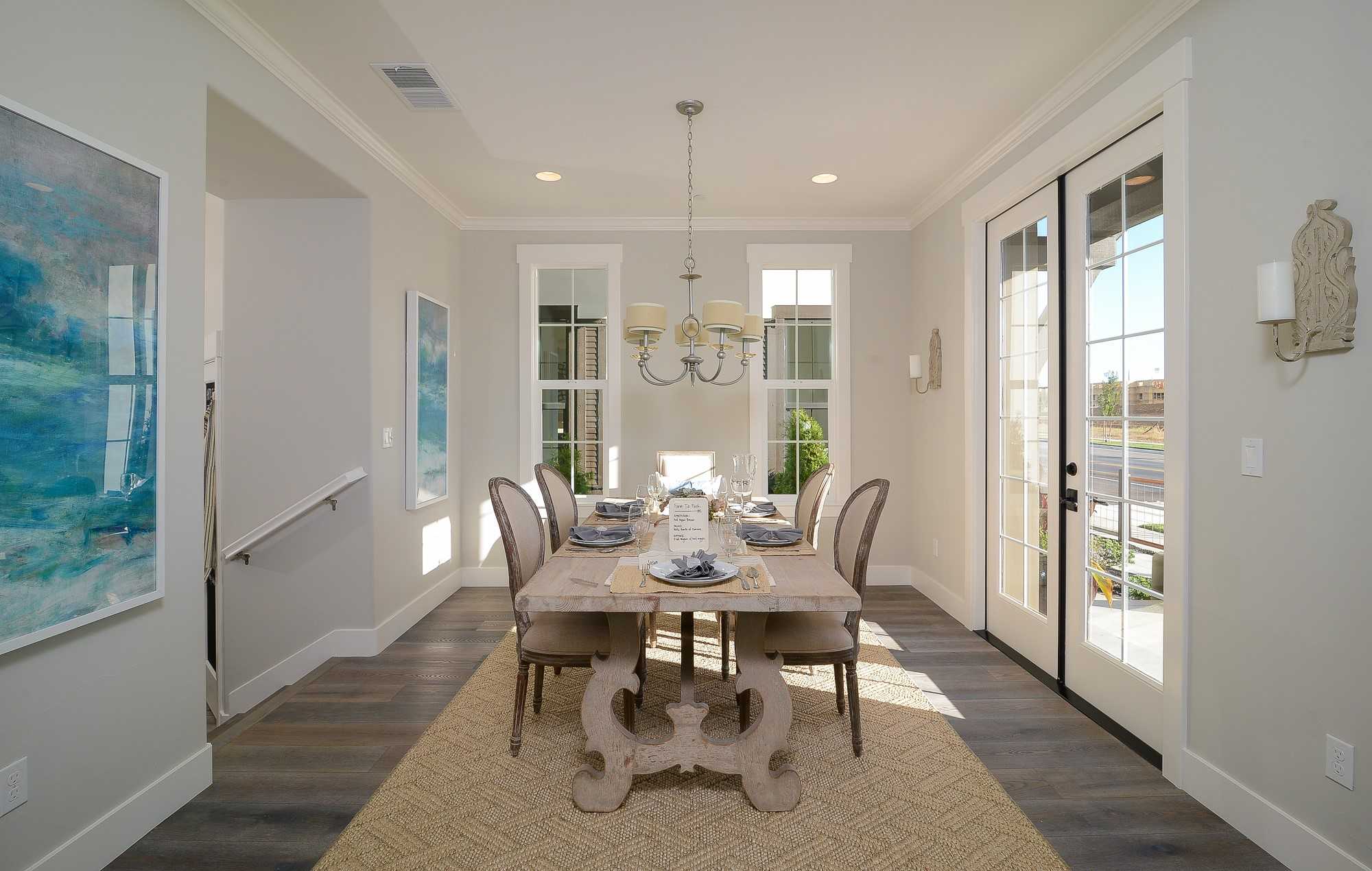 So you're repainting your space and you think to yourself, "I'll probably just go with a nice white paint." Simple enough, right? Well, no. White, at least in the design world, is a broadly used term for a color that isn't, well, colorful. When deciding on the right white paint, there are several factors to consider like this thing called undertones, the way your room absorbs light, the texture of your walls, and how YOU personally see color. So let's get ready, get set, and pick out the right white paint!
What are some things I should understand when shopping for paint?
Get your notepads and gel pens ready because we have some tidbits for you to jot down. KKDL Head of Residential Design, Katie Tomlinson, insists that undertones are the term to know. "Undertones are subdued or muted versions of darker colors," explains Katie. "A good rule of thumb for considering undertones is looking at the bottom or darkest shade of paint on a paint deck– That's a good indicator that the simple gray paint you selected might actually look baby blue." Another excellent point? Think about the sheen. KKDL's Head of Commercial Design, Lori Brazier, weighs in: "When working with casing, trim, and cabinetry, it's best to use a semi-gloss for durability, or gloss if you want extra shine." Sheen, for the non-designers out there, is the amount of glisten and glow you get when the paint color dries. "Kitchen and baths need semi-gloss on the walls because they're in wet areas and it's easy to wipe them down if necessary. Wiping down flat paint is another story– You'll be taking the paint with it!"
However, it's still different paint strokes for different folks. "If our clients want their walls to appear smoother, we often suggest using an eggshell or matte finish. Anything with gloss will highlight noticeable dings and dents," Katie shares. In the end, it's up to YOU.
Summary: Consider the undertone and sheen of the paint you're exploring. A semi-gloss or gloss paint is great for walls in spaces that get a lot of use and may need an occasional scrub. Save the matte or flat paint for ceilings and low-traffic areas that won't get scuffed as easily.
What effects the white coloration in my space?
In one word? "Light, no doubt about it," Katie and Lori answer in agreement. "Lighting effects everything! Whether morning, noon, or night, you'll see how shadows create different shades throughout your home," explains Lori. Before you finalize a white paint, test it out. Splay it across your walls and take a peek when you wake up in the morning, grabbing lunch in the afternoon, and turning the lights down low for movie night. "If you find your space is fairly dark without a lot of natural light, go with a brighter white to add reflection," adds Katie. The two designers agree that brighter white adds a much-needed boost to spaces with darker furniture and little natural light, while lighter tones throughout the house will make the space seem airy and spacious.
Summary: Faux natural light with bright whites. Be cautious when selecting a really bright white though– It might be more harsh than you realize!
What white paint are the designers using?
"We can use Snowbound by Sherwin Williams all day long," chimes Lori. "It's perfect for casing, trim, and cabinetry– It's a definite go-to." Walls are a different story, though. "Residential spaces call for a clean, easy white, like Kelly Moore's Swiss Coffee," says Katie.
What should I keep in mind when handling and applying the paint I chose?
Our designers will say it until they're blue in the face– Get samples! Lori is particularly adamant about this: "Put them on the wall in different areas and check them throughout the day and evening if possible. Pay attention to the undertone during different times of the day as well as the lighting that's already in your home– LED lights tend to be cooler in temperautre than incandescent or vintage-style bulbs which will both alter the color's appearance."
Another tip to keep in mind? "Keep it consistent," Katie insists. "Go with the same white color for all cabinets, baseboard, crown molding, doors, and ceilings. If the color isn't too bright, you can sometimes get away with the same color- in a lower sheen- on the walls. Otherwise, pick a shade slightly creamier to create a light and bright (but not too bright) oasis."
Now that we've dissected how to select the right white paint, it's up to you to make it your own! Share your feedback in the comments below. Use #KKsays on social to share your favorite white paint pictures.